EDDIE TRUNK DISCUSSES HOW HE GOT INTO THE MUSIC BUSINESS AND THE NEW YORK FOOTBALL GIANTS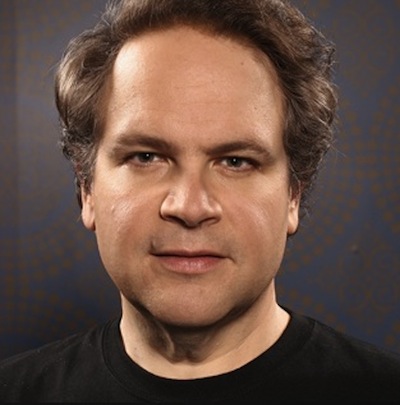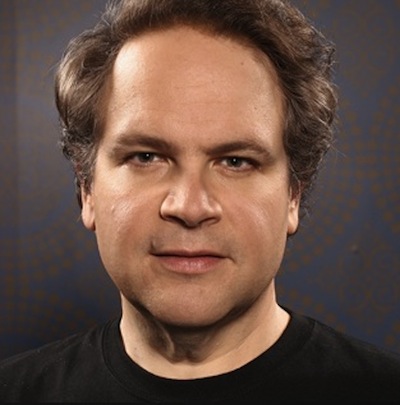 Travis Failey of Rocket Sports & Entertainment spoke with our very own Eddie Trunk about…Highlights from the interview appear below.
Travis: What was the big catalyst for you when you were young to get into this business?
Eddie: Musically, you mean?
Travis: Yes, musically and knowing that you wanted to be in this business.
Eddie: Well, as far as the band that was my gateway into all of this hard rock world was KISS. I'm 49 years old, so I was exposed to KISS when I was in junior high school. And that would have been around '77, '76. My first concert was KISS at Madison Square Garden. So for me, it was all about KISS, and that was the thing what made me obsessed with hard rock music. And then from there, of course, I went on and got into so much other stuff. But as far as getting into it at the level that I did in terms of the media, I've worked in all areas of music industry. It's another thing that people don't really know about my background who only see me on the TV show. I worked for a record label for four years. I worked in artist management for a while. I have been on both sides of the fence. And I started doing a metal radio show right out of high school back in '83 that I still do to this day. And for me, it was always about spreading the word about these bands that I loved. That was what drove the whole thing. I just wanted to be able to have a platform and an outlet to be able to shout from the rooftops, or shout to a bigger audience than I could from the rooftop, say, Hey, this band is..this band is great, you should check them out. So for me, it was all about how can I spread the word. And the jobs I had were all music-related. Worked in a record store; did free-lance writing; worked in a radio station; worked for a record company; worked in artist management; worked for a TV channel that was music based, with VH1 Classic. So, it was always about that and that's what it is still about, honestly. Just whatever I could do to help spread the word about the bands that I love. Now, clearly, the difference is as a kid you are just doing it because you love it. Now I love it, but I also make a career out of it. So you have to make sure that you are paid and that you can pay the bills. But it was always the same driver, just to kind of share the music that I loved with other people.
Travis: The music and radio business are two of the toughest industries out there. Was there ever a time that you thought about changing careers?
Eddie: Well, I would say that I always – I was always told and it was drilled into me by my parents to have a backup plan when I told them what I wanted to do, because I was not good in school, I didn't really go to college, and I just chased all this music stuff. And they are like, Well, you'd better have a backup plan. And I was really very much kind of just so headstrong about making this work that I never really did have a backup plan. But that was always in the back of my mind. I tell you, I don't – I mean, there was a time when – a big transitional point for me happened when I moved from doing radio in New Jersey to radio in New York City, which was 1994, for the first time. And even though I only lived 35 miles from Manhattan in New Jersey, doing suburban New Jersey radio versus being on in New York City, you are going from Market 70 something to Market 1. And that was a huge change for me, when I got that break to be on the air in New York City, because suddenly, instead of broadcasting to a couple counties, I'm broadcasting to three states. And suddenly I'm, being heard by a lot more people, and there's a much greater impact. That was the time in my life that I decided that I was going to chase the other, that side of the fence, meaning that up until that point I was actually more working behind the scenes in the industry. It wasn't until I broke into New York radio and started to see that you can make a little money and have some more impact that I said, Well, maybe I'm going to try to be the guy on the other side of the fence and actually..to be the host, the presenter, what have you. So that was the big change for me. If that hadn't happened, then I may have been starting to think about, "Okay, what am I going to do here?" Also, I've only been fired from radio one time in my life. And the one time that happened and I was kind of like, "Okay, there could be time to look for a new gig here and doing something else." But fortunately, I was able to bounce back kind of quickly. And if you are just able to stay around long enough and build enough of a following and enough of a reputation and do the right thing most of the time, usually you are going to find somebody that's going to give you a shot to keep working. And that's kind of how I just kept building it. But there were times where I was concerned, but never that I said, "Okay, I'm going to have to go and completely do a total 180 on what my goals are."
Travis: You're scheduled to be down here with Red Dragon Cartel in Largo on March 28th. Will you be doing a signing on that day?
Eddie: I will, actually, at the show prior to the gig, I guess in the lobby or what have you there. I'm looking forward to that. I haven't been in that area of Florida in a very long time. I'm going to be going on that Monsters of Rock cruise, which leave from Miami the next day. So the promoter who is putting that show on with Red Dragon Cartel, who is a band that I also helped out and who I know pretty well – and Jake coming back kind of was launched on That Metal Show – I'm going to come down and host that show and do a signing and sell and sign some books as well. I'll have both copies available to purchase, or if people have them already, they can just come and I'll gladly sign them. So that's what will be happening there. And then intro the band and then head to the [Monsters of Rock] cruise the next day.
Travis: Well, what's your thoughts on the [New York Football Giants] and Eli Manning going forward?
Eddie: Well, he's in his early thirties now. I heard some rumblings that they wouldn't be surprised if they dropped in a quarterback if one fell in their laps coming up for maybe two, three years down the road, although they did that with (Ryan) Nassib a year or so ago. So, they are kind of stockpiling these guys a little bit. But, I think Eli certainly is really an enigma, because the guy has won two Super Bows, and you can never take that away from him; but, he's still very up and down as a quarterback. And to me, I think all of that rides on protection. I think that the guy is going to sink or swim on how comfortable he is with his offensive line. And I think that was probably the number one problem with the Giants last year was the offensive line was horrible. The guy was under pressure constantly, and that led to sacks, it led to a no-running game, and it led to a ton of [interceptions]. So I think that that's the number one thing they need to address. And we also didn't have a strong running game. So you put all that into the equation, and the quarterback, no quarterback is really going to succeed in that sort of scenario. So I'm not looking to chase him out. I think that, he's obviously the quarterback of the Giants and will be until he retires, more than likely. But, he's not a kid anymore. You'd like to see more consistency. But I think his awful year this past year is more because of what was around him..I'm sure there's things he can improve on too. Now there's a new offensive coordinator coming in, so maybe, that will help some. We'll see.
Read more at Rocket Sports & Entertainment.