DRUMMER PHIL RUDD SAYS "ME AND EVERYONE ELSE SAYS THAT [I AM STILL A MEMBER OF AC/DC], BUT THAT'S NOT WHAT ANGUS [YOUNG] SAYS"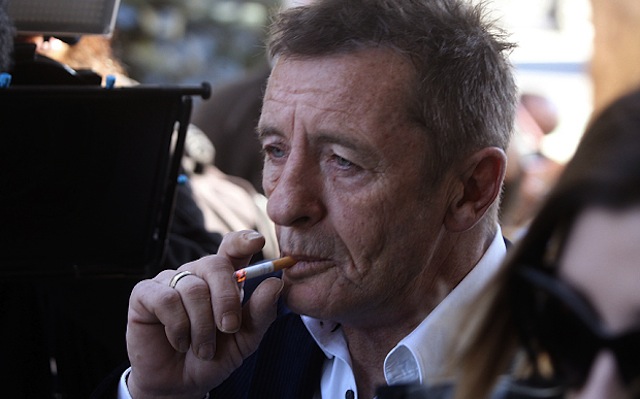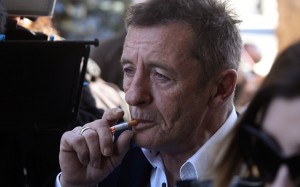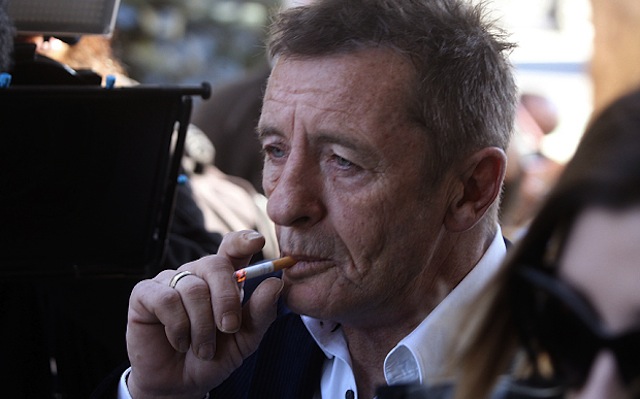 Jason Newman of Rolling Stone reports:
For embattled former AC/DC drummer Phil Rudd, this was not how 2015 was supposed to go. In an alternate universe, the 61-year-old musician would have already traipsed through Europe with his band on their Rock or Bust tour, delivering a career-spanning set that may be short on surprises, but long on grand spectacle and bombastic rock tradition. He would have currently been rehearsing and preparing for the group's upcoming North American leg, performing classic rock chestnuts alongside the band's latest album, to which he contributed in 2014.
Instead, he is speaking to Rolling Stone from his Tauranga, New Zealand, home, where he will be confined for the next eight months as part of his sentencing on threatening-to-kill and drug-possession charges. Friends, family and other well-wishers are allowed to visit, but he's legally mandated to not leave his house; it's a prohibition that has, according to Rudd, allowed him to "get really organized" while working with court-appointed psychiatrist Rupert Bird, a specialist in methamphetamine psychosis "who's helping me through my imbalances and personal issues."
…Rudd is defiant when asked why he thinks the case has received worldwide attention, even more than AC/DC founding member Malcolm Young's tragic dementia diagnosis and subsequent departure from the band. "The local paper had their heads up their asses and I don't know why," Rudd says. "They seem to really want to find something bad about me and blow it up to sell papers. They look at me as the 'bad boy drummer.' They just really don't like me. Everyone seems to f–kin' hate me, but everyone really loves me."
The thornier matter is Rudd's place in AC/DC, a band he joined in 1975, left in 1983 reportedly due to conflicts with Malcolm Young and drug and alcohol problems, and re-joined in 1994. Rudd hasn't spoken to any members of the band since his arrest last year — "Which is a little weird," he says — with the group issuing the terse statement at the time of Rudd's arrest, "We've only become aware of Phil's arrest as the news was breaking. We have no further comment. Phil's absence will not affect the release of our new album Rock or Bust and upcoming tour."
While [guitarist-founding member] Angus Young told Rolling Stone that Rudd's arrest had been a "big blow to us," the band has scrubbed Rudd's name and likeness from the "Band" section of its website, replacing him with current drummer Chris Slade. That hasn't, however, diminished Rudd's optimism to re-join the group and record more music with them.
"All I'm looking for is an opportunity to step back up," Rudd says. "Once I get back my freedom to travel, I'll hopefully be heading straight back to whatever they're doing. I feel great. Better than I've ever felt before. I'm very keen to get back in the saddle."
Asked point-blank if he's still a member of the group, Rudd remains resolute: "Me and everyone else says that, But that's not what Angus says," Rudd says. "I don't want to upset Angus by saying the wrong thing. Me and Angus kicked serious ass and he knows if I was there, it would be better. I know he knows that, because I've proven it before. Just give me five minutes in a room with him and I'll get my job back. I promise ya. I was doing hard personally and did some things I probably shouldn't have done. We've all got our cross to bear."
While there's no indication that Rudd will play with the band when the Rock or Bust tour hits Australia and New Zealand starting in November, he remains hopeful for some sort of reunion, even if it's temporary.
"I'm ready to go," he says. "Never been fitter. Never been more passionate. I'm more dangerous than I've ever been. They should get me back there, even if it's just for a weekend to have some jam in some fuckin' small room somewhere in a basement."
Read more at Rolling Stone.
source: rollingstone.com