DRUMMER MIKE PORTNOY DISCUSSES HIS BIGGEST INFLUENCES AND THE WINERY DOGS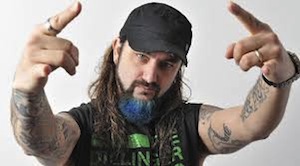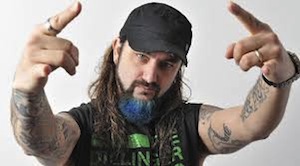 Dennis Gast of Music Insider Magazine spoke with Winery Dogs drummer Mike Portnoy. Excerpts from the interview appear below.
Dennis Gast: I am a huge fan, so I was wondering if you could tell me a bit about what first inspired you to begin playing?
Mike Portnoy: Well, I was a music fan from the minute I was born. My dad was a rock 'n' roll DJ, and he surrounded me with music from the minute I was born. I grew up with The Beatles, The Who, the Rolling Stones and Led Zeppelin and all that stuff in the late 60s and early 70s. I think I inevitably became a musician, because I was such a music fan from the beginning.
It was probably Keith Moon who made me gravitate toward the drums. When I saw the movie The Kids Are All Right, when it came out in the theaters in 1979, seeing Keith Moon and how amazing and charismatic he was, I think that's what made me become a drummer.
Gast: So would you say Keith Moon is your biggest influence?
Portnoy: He is certainly one of the "Big Four" for me: Keith Moon (The Who), John Bonham (Led Zeppelin), Ringo Starr (The Beatles) and Neil Peart (Rush). In the early days Keith was probably my biggest drum hero, but then once I discovered more progressive music, I went through a huge Neil Peart phase, and for several years he was my biggest hero. There are so many drummers who inspire me.
Gast: Considering how many musicians you have already played with over the years, do you have any bucket list artists you would still like to work with?
Portnoy: Sure, of course. I mean, the last five years, since leaving Dream Theater, I have been able to check off a lot from that list, because everyone I work with now is someone I have wanted to work with. Billy, Richie, Steve Morse in Flying Colors. I just did the Metal Allegiance album with the guys from Anthrax, Slayer, Pantera and Megadeth. So, I am slowly knocking off the bucket list.
Of course, there are those dream artists, the ones who I will probably never work with. For me, these guys are like Roger Waters (Pink Floyd), Jimmy Page (Led Zeppelin), Pete Townsend (The Who) or Paul McCartney (The Beatles). These are the "dream guys" who I may never cross paths with, but to work with any of those guys would be an absolute check off of the bucket list.
Gast: Having played with so many great musicians over time, when did the three of you in The Winery Dogs first cross paths?
Portnoy: I first saw Billy play when he was in Talas back in the early 80s. They were a staple in the New York bar and club scene. I was still a teenager, and I would sneak into clubs and see Talas play, and I had never seen anyone play bass the way Billy does. That was the first I had seen or heard of Billy. Then, we first played together in the early 90s, while we were working on a Rush tribute album. That's how my relationship with Billy began.
As far as Richie goes, I never really knew about his ability as a singer and guitar player, I just knew him as the replacement guy with Mr. Big and Poison. So a few years ago I was turned onto some of his solo material, and I was just blown away by what he does. Then, Eddie Trunk introduced the two of us, and that's how that relationship started.
Gast: I read somewhere that you guys started your own "band camp" called Dog Camp. Can you tell me a little bit about that?
Portnoy: We did it the last two summers in New York, and basically, it is like a rock 'n' roll fantasy camp kind of thing, where people from all ages and levels of musicianship are welcome to come. The last two summers we did it, and it was a lot of fun. The campers get to see us play in a very intimate setting, but we also conducted master classes and clinics and had guest musicians helping us out. It's just a very intimate and cool learning environment.
Gast: Are there plans already in the works for a third record?
Portnoy: Yes, of course, but we are still at the early stages of support for Hot Streak, so this cycle will go until at least the end of next year.
Read more at Music Insider Magazine.