AEROSMITH WORK ON GETTING DRUMMER JOEY KRAMER TO RE-JOIN THE BAND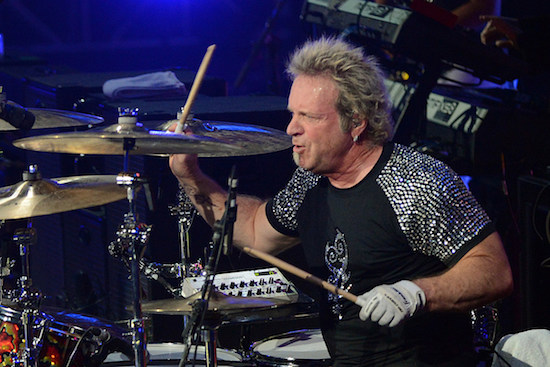 TMZ reports that Aerosmith is working on bringing drummer Joey Kramer back into the fold.
Sources close to the rock band, tell the site, Kramer has been working with bandmates Steven Tyler, Joe Perry, Tom Hamilton and Brad Whitford the past several days to help him return, but he's not quite there yet.
TMZ were told Kramer's been practicing, and once he can prove he's up to the task, he will be re-joining the group.
Sources tell TMZ the other band members never intended to push Kramer out, and never wanted him to feel that way — they're all trying to make amends after the recent drama.
Hopefully soon, Kramer will able to return to his old spot.
Related stories:

Drummer Joey Kramer Files A Lawsuit Against Aerosmith For Failure To Re-Join The Band

Drummer Joey Kramer Loses Legal Battle To Play With Aerosmith At The Grammy Awards

Drummer Joey Kramer Responds To Judge Denying His Right To Play With Aerosmith, Video Shows Him Being Blocked From Entering Rehearsals By Security Guards

Drummer Joey Kramer Says He Will Be Attending Tonight's MusicCares Benefit Honoring Aerosmith