DEF LEPPARD GUITARIST DISCUSSES "VIVA! HYSTERIA" VEGAS RESIDENCY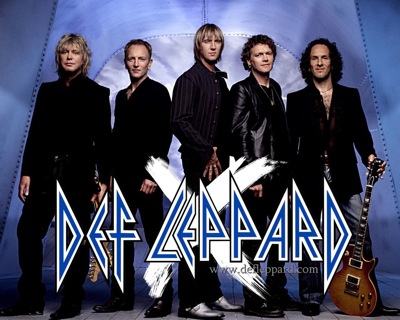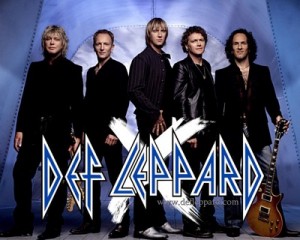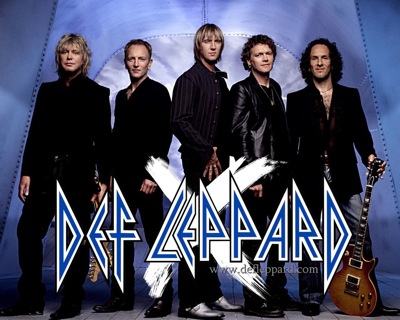 Def Leppard guitarist Phil Collen spoke with Caroline Fontein of Vegas.com about the band's upcoming nine-show Vegas residency, Viva! Hysteria. Portions of the interview appear below.
Vegas.com: What prompted the group to do this residency in Vegas at the Hard Rock?
Phil Collen: A lot of other bands do this stuff, but I think it's a little bit more special because Hysteria was one of the diamond albums, especially in this day and age there are not that many albums that achieve that kind of status. That's why it's so important to us, it's such a big selling album. It's a challenge as well. We've never actually done that before. We've always said yeah we could do High N' Dry. Hysteria, that's a lot more challenging. A lot of the songs on there are hard to sing and play at the same time."
Vegas.com: What sort of preparation do you have to do to be able to play the entire Hysteria track list live?
Phil Collen: We've been playing several songs off of Hysteria. Even this summer on the tour we did with Poison we were playing seven of the songs because we had seven singles off the record… So much went into that record, that we've been playing the hits for 25 years now. Some of the other tracks on the album, just going back and listening to the whole thing, you realize just how much went into that record. Obviously Mutt Lange had a massive influence, and the whole thing about that, so we're just totally excited. They are such amazing arrangements that you forget.
Vegas.com: What do you think it was about that album that continues to attract fans today?
Phil Collen: Mutt Lange is a genius. He said we can do an ultimate rock album or we can do a rock version of Thriller, where we have seven hit singles. But to do that, you have to put the extra effort in. The attitude when the album came out, a lot of people didn't like it. They thought, oh this is too pop or they didn't understand the crossover because it's a perfect hybrid between rock and pop. If you look at Mutt Lange's track record, his biggest successes are for example, Shania Twain. He definitely brought country to the masses. He successfully fused rock, pop music with country, and I never thought I'd see the day. I remember being in Japan and hearing Shana Twain when I was going up and down in an elevator. That for us, like I said, it was the perfect hybrid of pop and rock that was actually acceptable. A lot of rock fans didn't like it at first, but by the end of that year everyone had the record. You couldn't really escape the whole thing. It was pop music but done rock. We kicked our ass on it. It was very different from anything that had come before it actually."
Read more at Vegas.com.
source: blog.vegas.com
<