DEEP PURPLE RELEASE VIDEO FOR "ALL I GOT IS YOU"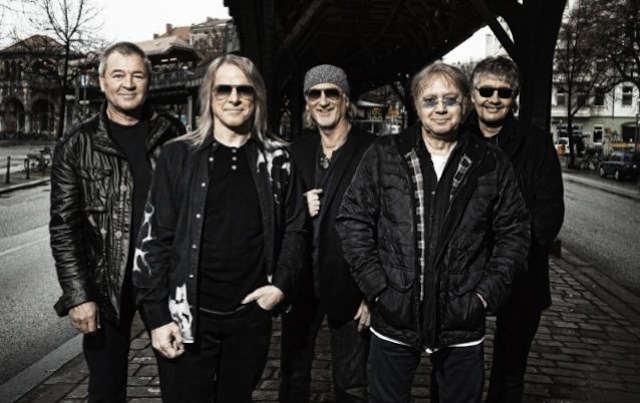 Deep Purple have released a video for their new track All I Got Is You, watch it below.
The song will feature on their upcoming 20th studio album, InFinite, which will launch on April 7th through earMusic.
The new video includes footage from the band's 97-minute From Here To InFinite documentary, which will be bundled with the limited edition CD and DVD package of the album.
Deep Purple will head out on The Long Goodbye tour later this year, but despite the name, bassist Roger Glover says in a new interview with Classic Rock that no final decision on the band's future has been decided.
He says, "If you want to be literal about it, 1969 was the beginning of the end. The actual answer is we don't know. The idea of when and where we're going to stop has been around for the last couple of years, but we haven't been able to come to any definite conclusion."
Guitarist Steve Morse adds, "The way I've been told it, this tour is probably our last big one. I'm positive the band members will continue to make music in various ways, but the idea is to let everybody know that this is goodbye in the sense that it could be the last time most people will be able to see us live."
Ahead of Deep Purple's The Long Goodbye tour in November, the band will head out on the road with Alice Cooper across North America. The first show will take place in Las Vegas on August 12th.
additional source: Classic Rock via teamrock.com