DEE SNIDER SLAMS THE NFL FOR NOT ASKING MORE HARD ROCK/HEAVY METAL BANDS TO PLAY THE SUPERBOWL HALFTIME SHOW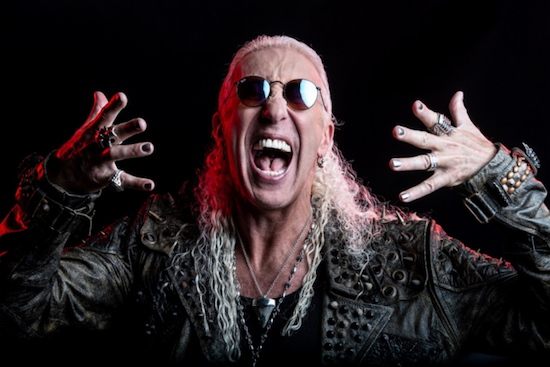 On September 26th, the National Football League announced that Jennifer Lopez and Shakira will be the half time performers at Super Bowl LIV.
After hearing the news, Twisted Sister frontman Dee Snider took to his Twitter account to air his frustration posting:
"WTF!? @shakira and @jlo for this year's @nfl halftime show!? Once again the great heavy music that rocks the stadiums week after week, game after game is completely ignored. I guess we don't shake our ass enough!!"
He later clarified his views, adding, "My point about this years @NFL halftime show isn't a slight on @shakira or @JLo, it's frustration that week after week rock is the go to music during games but gets no respect when it comes to the Super Bowl! And I don't think I'm popular enough for that slot. But @Metallica…"
"To add insult to injury, Jay Z is promoting this year"s @NFL Super Bowl half time show (no problem with that) and his company is called …ROCK NATION?! [spelling incorrect] "
"What about @acdc? What about @gunsnroses? What about @foofighters? Any of this bands would bring any house down!"
According to blabbermouth.net, this is not the first time Snider has taken a shot at the NFL for failing to secure rock acts for the Super Bowl halftime show. Back in February, Snider observed that the playlists at NFLstadiums everywhere for decades have played music by a number of hard rock and heavy metal acts, yet no metal band has ever performed at the halftime show. He proceeded to list songs by Metallica, Ozzy Osbourne, Guns N' Roses, Twisted Sister and Queen as some of the ones that are often blasted over the PA at NFL games.
"Hey @NFL! Your go-to songs at EVERY game are metal: Enter Sandman, Cum On Feel the Noise, Thunder, Crazy Train, We're Not Gonna Take It, We Are the Champions, Final Countdown, I Wanna Rock, We Will Rock You, Welcome to Jungle. NONE of those bands have EVER played half-time show!" he wrote at the time.
According to Sportscasting.com, the NFL considers popularity, music genre, and the artists' overall performance value choosing the performers for the halftime show. However, it's not the NFL that chooses who takes the stage. The league comes up with a short list, but the host cities pick the Super Bowl halftime performers.