DAVID LEE ROTH TO RELEASE "GREATEST HITS/THE DELUXE EDITION" ON NOVEMBER 19TH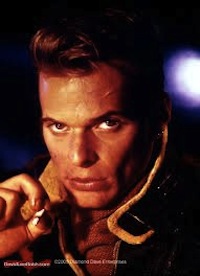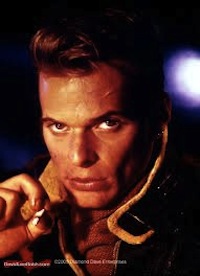 On November 19th, Van Halen singer David Lee Roth will release a song and video extravaganza from his solo career. A CD/DVD set, Greatest Hits/The Deluxe Edition features those classic songs and videos from his multi-platinum releases Crazy From The Heat, Eat 'Em And Smile and Skyscraper, as well as and chart-topping rock radio tracks from his stellar albums A Lil' Ain't Enough and Your Filthy Little Mouth.
Roth personally selected and sequenced the newly mastered songs and the videos for this special collection.
Notes about the release:
* CD containing 16 great tracks, including entire "Crazy From The Heat" EP!
* DVD containing nine classic MTV videos, including the entire "Dave TV" Warner Home Video release for the very first time on DVD format!
* New artwork and photos
* Printed lyrics to all songs
* Limited edition
Greatest Hits/The Deluxe Edition track listing:
CD:
1. California Girls *
2. Just A Gigolo *
3. Easy Street *
4. Coconut Grove *
5. Just Like Paradise
6. A Little Luck
7. I'm Easy
8. Tobacco Road
9. Goin' Crazy
10. Yankee Rose
11. A Lil' Ain't Enough
12. Sensible Shoes
13. Hey, You Never Know
14. Hot Dog And A Shake
15. Land's Edge
16. No Big 'Ting
*Crazy From The Heat EP
DVD:
1. Just A Gigolo
2. California Girls
3. Yankee Rose
4. Goin' Crazy
5. Sensible Shoes
6. A Lil' Ain't Enough
7. The Nightlife
8. Goin' Crazy (Spanish)
9. Tell The Truth
Plus the Dave TV Interviews
To order David Lee Roth's Greatest Hits/The Deluxe Edition, please visit the Van Halen store.