DAVID LEE ROTH SAYS HIS RELATIONSHIP WITH EDDIE VAN HALEN WAS "BETTER THAN ANY LOVE AFFAIR I EVER HAD"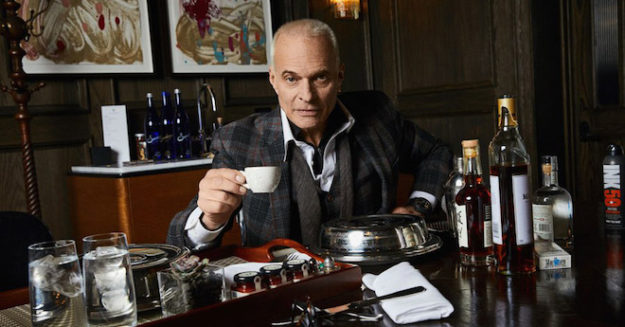 On a new episode of David Lee Roth's podcast, The Roth Show, he discussed his relationship with guitarist Eddie Van Halen.
Roth said, "My dear departed, Ed, Boy, I miss him. I had a ball with Ed. Walt Disney once said, 'You know what? My love affair with Mickey Mouse was better than any love affair with a woman I ever had.' I've gotta tell ya: playing with Ed, writing songs with Ed, presenting those songs with Ed was better than any love affair I ever had. And some of those songs, I think, might last forever — or until the last syllable of time, like Shakespeare said. 'They became anthems.' Where are they playing Jump right now?"
"I remember when he played it on the keyboard downstairs. I said, 'No,'" he laughed. "Well, we reflect the times, and the times at that time was guitars, guitars, guitars; and Jump was one of those hybrids."
Eddie Van Halen, sadly, passed away, on October 6th, 2020 at the age of 65, after a years-long battle with cancer.
Rock photographer, Neil Zlozower, released a coffee table book photo book of Eddie Van Halen, called, Ed By Zloz, it can be purchased here.
David Lee Roth has released solo songs, as well as, reworked versions of Van Halen songs, online.
Listen to the podcast below.