DAVID LEE ROTH SAYS HE HAS "NO DELUSIONS ABOUT MY [SINGING] VOICE"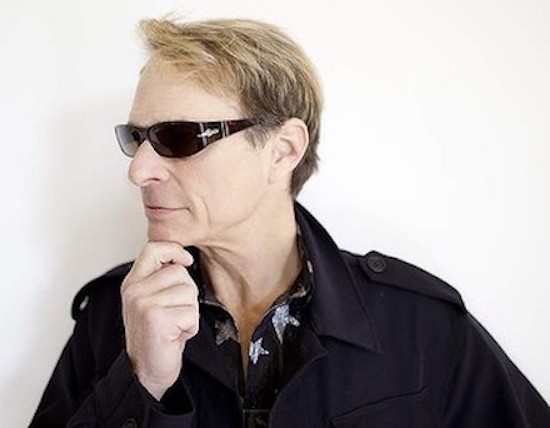 Chris Riemenschneider of The Star Tribune spoke with Van Halen frontman David Lee Roth. Highlights from the feature article appear below.
On his singing voice:
"I've never had any delusions about my voice. It sounds like four miles of flat road with knobby tires. Mom used to say that; in fact she said it last week. However, some people's definition of perfect vocals might be pristine and pretty like Adam Lambert. My definition of absolutely the best vocal in the last 20 years is [sung off-key like Biz Markie]: "Girl, you got what I need! And you say he's just a friend …"
Discussing Eddie Van Halen:
"You know what I know. Ed, God bless him, may have a fair amount of time ahead of him, but going out on the road is an unforgiving task. It kills people. It's been a long great trip, a long great run. But this kind of music requires the kind of energy that people in their 20s bring. You know what NFL stands for: Not For Long. It's similar in rock. I remember the days when we would stand around and say, 'Let's go have a cigarette.' And that's what we did: Four guys having one cigarette. I remember those days. They go by fast, so enjoy them while you're in them."
On tourmate Gene Simmons producing early Van Halen demos in the mid-1970s: 
"Van Halen was like a sea anemone. It's born looking exactly the same way it does as it passes into the hereafter. If you listen to tracks from our club days in 1973, Van Halen, once I joined the band, sounded exactly like we did the first day together at Ed's mom's house as we did on the first record as we did on Jump. It took us 5½ years before Warner Bros. finally showed up. About two years before that, Gene came to the Starwood and said: 'Let's try to do some demos.' We flew to Electric Ladyland and made some tapes, but nothing really came out of them. So that was that."
What he considers his lasting legacy: 
"There was a 20-year phase where one in five males went dressed as me on Halloween. All their girlfriends went dressed as Stevie Nicks. It's a songbook that's more famous and more memorized than My Country Tis the Purple Mountains' "
Read more at the The Star Tribune.
David Lee Roth: Rocks Vegas remaining dates are: March 18th, 20th-21st, 25th, 27th-28th. The singer is scheduled to open for KISS on their End of The Road tour.