DAVID LEE ROTH EXPLAINS HIS ROLE IN HELPING TO CREATE THE ICONIC DESIGN FOR EDDIE VAN HALEN'S "FRANKENSTEIN" GUITAR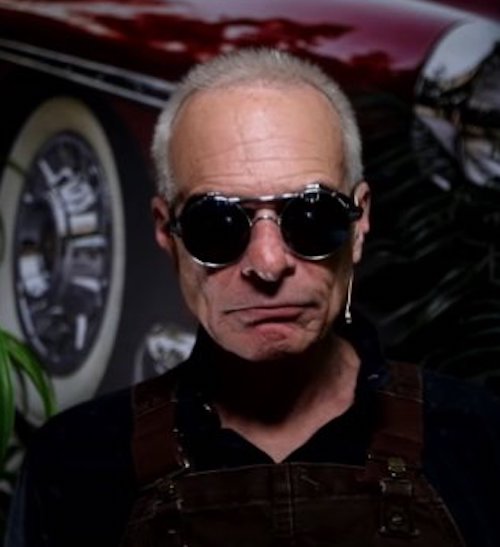 Van Halen frontman David Lee Roth has released a seven-minute video , which can be seen below, where the singer discusses how he was involved in helping to create the iconic red-white-and-black-striped pattern for guitarist Eddie Van Halen's "Frankenstein" guitar. Van Halen has held the copyright, for the design, since 2001.
In 2011, the Smithsonian's National Museum of American History acquired the Frank 2 guitar played and made famous by Eddie Van Halen through a partnership donation with Fender Musical Instruments.
The guitar was made in 2006 as part of a joint venture between the artist and Fender to produce a limited-edition number of guitars for the EVH brand. Known as the Frankenstein Replica, or Frank 2, it is part of the museum's Division of Culture and the Arts, which preserves a large and diverse collection of instruments.