DAVID LEE ROTH ANNOUNCES HIS RETIREMENT, SAYS "[MY LAS VEGAS RESIDENCY]ARE MY LAST FIVE SHOWS"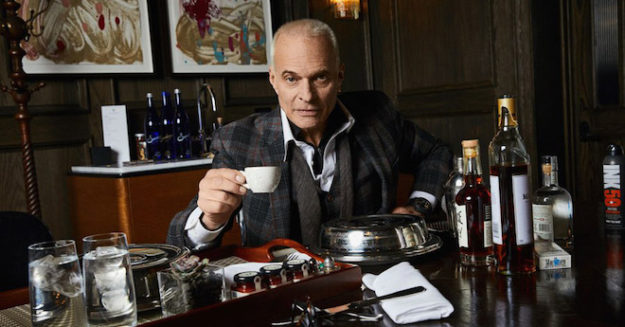 On the heels of releasing a video for a new song Lo-Rez Sunset, David Lee Roth has announced that he is retiring.
The Van Halen frontman, tells John Katsilometes of the Las Vegas Review-Journal, "I am throwing in the shoes. I'm retiring. This is the first, and only, official announcement. … You've got the news. Share it with the world."
The singer will be doing a Las Vegas residency at the Mandalay Bay's House Of Blues, starting on New Year's Eve (December 31st, 2021), along with a few dates in January of 2022, then walking off into the sunset.
He added, "I'm not going to explain the statement. The explanation is in a safe. These are my last five shows."
He also revealed that he has been in touch with drummer Alex Van Halen, whom he has known for 50 years.
"Al and I have been talking, and I can't speak for him just yet," Roth said, "but he knows what I am about to say." He added, "We speak to each other constantly, two or three times a day. We laugh like pirates."
White reflecting on "the departure of my beloved classmate recently," referring to his bandmate, Eddie Van Halen, who passed on almost a year ago on on October 6th, he states, "I am encouraged and compelled to really come to grips with how short time is, and my time is probably even shorter,"
Roth says his backing band at House of Blues is the final iteration of the original Van Halen.
"I've got a band that is doing what Al and I used to call a 'block,' that means 75 rehearsals for one show," Roth said. "We are bringing it in classic VH style. Alex and I are the only version, that was his message. There is no other variation. There is no torch being passed. There is no other side to this coin. This is classic, in-your-face Van Halen."
He ended the conversation with Katsilometes by stating, "I've given you all I've got to give. It's been an amazing, great run, no regrets, nothing to say about anybody. I'll miss you all. Stay frosty."
Roth's performance dates at Mandalay Bay's House Of Blues are as follows:
(Doors 8 p.m., showtime 9 p.m.; ages 18+)
New Year's Eve – December 31st, 2021
January 1st, 5th, 7th-8th, 2022
Tickets start at $63.50, plus applicable fees, and go on sale today (October 2nd) at 10 a.m. PT. Tickets are available by visiting HouseofBlues.com/DavidLeeRoth, MandalayBay.com, Ticketmaster.com or by calling 800-745-3000. Citi Card Member presale begins on September 29th at 10 a.m. The House of Blues, Live Nation, and M life presales begin September 30th at 10 a.m.
Several ticket packages are available, including the Hot For Teacher package ($450) that includes two tickets at a VIP table and a souvenir retail item; the Panama package ($550) that includes a dining voucher plus pre-and-post show access to Mandalay Bay's Foundation Room; and the Jump package ($700) that features a prix-fixe Foundation Room dinner and one bottle of a premium spirit.
Photo credit: Aaron Richter