"CINDERELLA: THE MERCURY YEARS" BOX SET AVAILABLE SEPTEMBER 28TH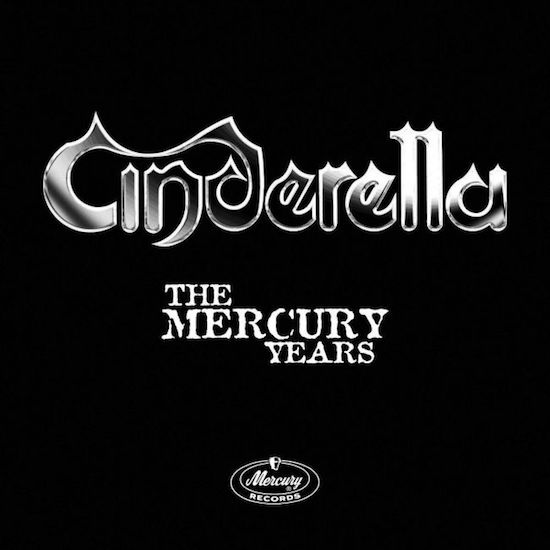 A Cinderella CD box set is to be released later this month.
Cinderella: The Mercury Years will bring together all four of the band's studio albums: 1986's Night Songs, 1988's Long Cold Winter, 1990's Heartbreak Station and 1994's Still Climbing.
A fifth disc featuring b-sides and live cuts will also be included in the set.
The collection has been put together in collaboration with Cinderella vocalist and guitarist Tom Keifer and will be housed in a clamshell box. It'll contain a 16-page booklet featuring a new interview with Keifer by journalist Malcolm Dome, where they discuss the band's history and legacy.
The box set will be released on CD on September 28th via Caroline International and has been mastered from the original tapes – where available – by Andy Pearce.
Night Songs features classic Cinderella tracks including Nobody's Fool, Shake Me and Somebody Save Me, while their more blues-orientated second album Long Cold Winter included Gypsy Road and Don't Know What You Got (Till It's Gone).
Heartbreak Station sold more than one million copies and was certified platinum and entered the US album charts at no. 19. Still Climbing was originally scheduled to launch in 1991, but was delayed until the winter of 1994.
Cinderella: The Mercury Years
CD 1: Night Songs
1. Night Songs​
2. Shake Me​
3. Nobody's Fool​
4. Nothin' For Nothin'​
5. Once Around the Ride​
6. Hell, On Wheels​
7. Somebody Save Me​
8. In From The Outside​
9. Push, Push​
10. Back Home Again​
11. Nobody's Fool (Single Edit)
12. Shake Me (Single B-Side)
13. Galaxy Blues (Single B-Side)
14. Night Songs (Single B-Side)
CD 2: Long Cold Winter
1. Bad Seamstress Blues / Fallin' Apart at The Seams​
2. Gypsy Road​
3. Don't Know What You Got (Till It's Gone)​
4. The Last Mile​
5. Second Wind​
6. Long Cold Winter​
7. If You Don't Like It​
8. Coming Home​
9. Fire And Ice​
10. Take Me Back​
11. Don't Know What You Got (Till It's Gone) (Single Edit)
12. Coming Home (Single Edit)
CD 3: Heartbreak Station
1. The More Things Change​
2. Love's Got Me Doin' Time​
3. Shelter Me​
4. Heartbreak Station​
5. Sick For The Cure​
6. One For Rock and Roll​
7. Dead Man's Road​
8. Make Your Own Way​
9. Electric Love​
10. Love Gone Bad​
11. Winds of Change​
12. Shelter Me (Radio Edit)
13. Move Over (Greatest Hits)
14. War Stories (Greatest Hits)
CD 4: Still Climbing
1. Bad Attitude Shuffle​
2. All Comes Down​
3. Talk Is Cheap​
4. Hard To Find the Words​
5. Blood From A Stone​
6. Still Climbing​
7. Freewheelin​
8. Through The Rain​
9. Easy Come Easy Go​
10. The Road's Still Long​
11. Hot & Bothered​
CD 5: Live B-Side
1. Jumping Jack Flash (Single B-Side​)
2. Nobody's Fool (Single B-Side​)​
3. Push Push (Single B-Side​)
4. Once Around The Ride (Single B-Side​)
5. Somebody Save Me (Single B-Side​)
6. In From The Outside (Single B-Side​)
7. Rock Me Baby / Bring It On Home (Single B-Side​)
8. Second Wind (Single B-Side​)
9. The More Things Change (Japanese live EP)
10. Somebody Save Me (Japanese live EP)
11. Heartbreak Station (Japanese live EP)
12. Don't Know What You Got (Till It's Gone) (Japanese live EP)
13. Gypsy Road (Japanese live EP)
14. Shake Me (Japanese live EP)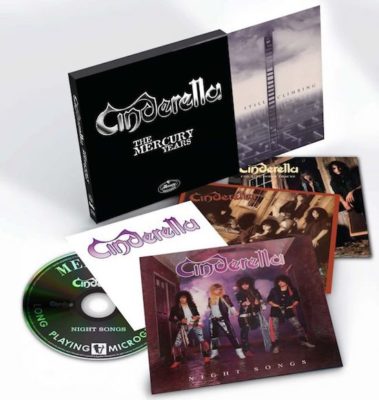 source: Classic Rock via loudersound.com