CINDERELLA GUITARIST JEFF LEBAR PASSES AWAY AT AGE 58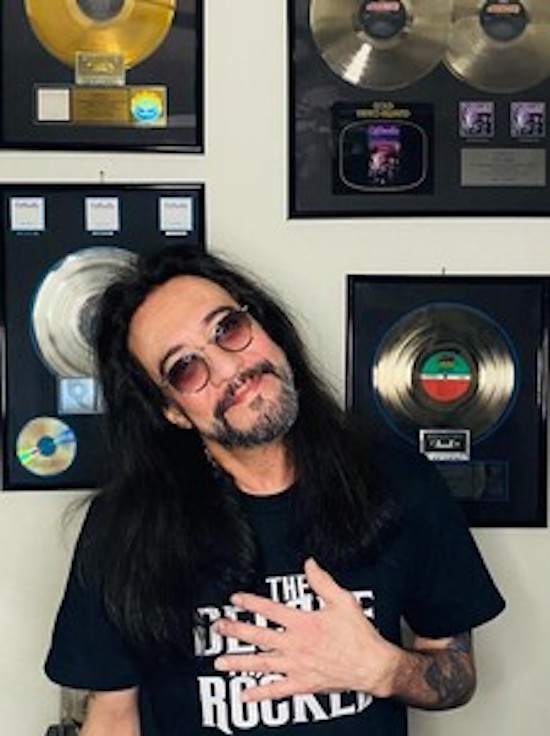 Cinderella guitarist, Jeff LaBar, has passed away at the age of 58. The band, their families and management request privacy at this time.
Cinderella writes:
"Heavy hearts cannot begin to describe the feeling of losing our brother Jeff. The bond between us over decades of creating music and touring the world is something that we as a band uniquely shared. Those memories with Jeff will be forever alive in our hearts. It's unimaginable that one of our band brothers has left us. We're sending his wife Debinique, his son Sebastian, family, and friends our deepest condolences. Jeff's memory and music will be with us forever. We all… band, family and management appreciate the overwhelming outpouring of love.Rest In Peace Jeff – Tom, Eric & Fred"
Mark Slaughter, co-founder of the band Slaughter, tweeted, "Gone too soon. RIP Jeff Labar." He shared a smiling picture of the two musicians.
Poison drummer Rikki Rockett was also among his peers paying his respects, "Blown away hearing about Jeff LaBar. I can't count the amount of shows we all did together with Cinderella and Poison. Rest In Peace my Brother."
The cause of his death has not yet been announced, but his ex-wife Gaile LaBar-Bernhardt discovered him unconscious after not hearing from him in a few days, The Sun reported.
LaBar joined Cinderella in 1985, three years after its creation, when the band's original guitarist, Michael Schermick, left. The Philadelphia-based metal group welcomed him on as they were signing to a record label.
In 1986, the band released its debut album Night Songs, which jumped to the third slot on the Billboard 200. It wasn't until their next album, Long Cold Winter in 1988, that the band released its signature song: Don't Know What You Got (Till It's Gone).
Cinderella toured with bands such as, Bon Jovi and Poison, until they eventually disbanded in 2017 after years of hiatus. LeBar later released music of his own as well as touring with other groups including Cheap Thrill, Freakshow, and the Naked Beggars.