CHRIS JERICHO DISCUSSES HIS KISS COVER BAND KUARANTINE AND SAYS "WE'RE PAYING TRIBUTE TO NON-MAKEUP KISS…WE LOVE THAT ERA"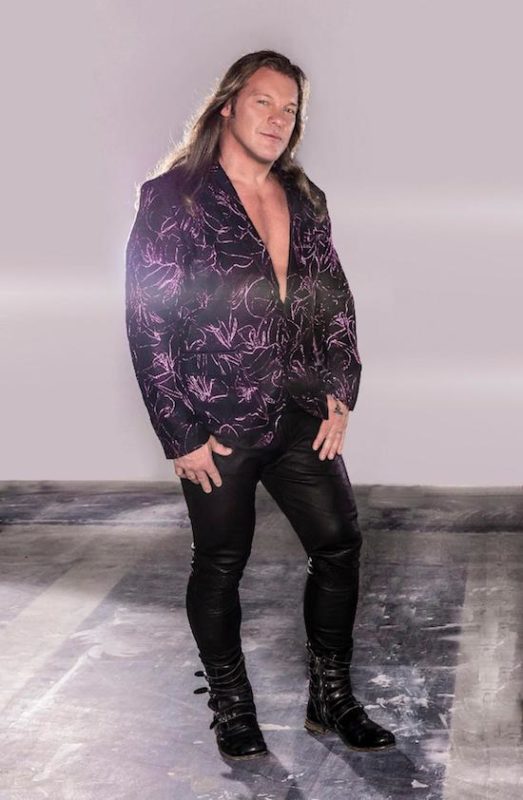 Ruben Mosqueda of KNAC.com spoke with wrestling icon, and Fozzy frontman, Chris Jericho about his current KISS cover band, Kuarantine. Highlights from the interview appear below.
KNAC.com: You were approached about being a part of Kuarantine by who?
Jericho: It was Kent Slucher who is the drummer in Luke Bryan's band. It's crazy that in this pandemic, I haven't even met the guys in the band! It's also crazy to think that we formed a band and we're paying tribute to non-makeup KISS.
KNAC.com: I assume when you were approached about being a part of Kuarantine you didn't have to think too hard about being a part of it?
Jericho: Oh, no. I try to keep busy even before the pandemic between music, wrestling and podcasts, so when this came up it was perfect because I could do that right now. I don't think we have been able to do this had we been living our normal daily lives prior to the pandemic. I jumped on it very quickly because those are awesome songs, we love that era of KISS and during this time no one is touring, and people want to get new music. I see this as new content, sure we're doing stuff that has been done before but it's fun and these songs haven't been performed by KISS in a long, long time.
KNAC.com: The first clip [the band] released was No No No, which is a deep cut from KISS' Crazy Nights album. How did you guys land on that one, did you pool songs and pick from that?
Jericho: That one in particular the guys had already selected that one. What's really cool about that era of KISS is that I'm such a huge fan of the non-makeup era of the band. There's just so much material to choose from that no one knows or doesn't know really well. I think there's such a wealth of material to cull from that we could do this for years if we wanted to. I like the "gimmick" behind Kuarantine, which is a band that covers non-makeup era KISS.
KNAC.com: Crazy Nights gets its fair share of flak for being a keyboard heavy album, but if you listen to the guitar there's some pretty heavy moments on that.
Jericho: That album is a sign of the times and I think it's been unfairly bashed by rock fans and critics. I think Crazy Nights is Paul's [Stanley] response to Slippery When Wet, he wanted the band to head more into Bon Jovi territory. Is there a lot of keyboards on that? Sure, but if you take a song like My Way and you remix that you'd have a heavier sounding song. I remember buying that record and loved it. I think Crazy Nights is a sign of the times much like Dynasty had disco trappings, because it's what was going on at the time. I never had a problem with the amount of keyboards used on that record. I'm a huge fan of all of those records from Animalize, Asylum, Crazy Nights, Hot In The Shade and Revenge.
KNAC.com: What's next for Kuarantine after Heart of Chrome. I understand you've cut two songs, being No No No and Heart of Chrome. You'll be moving forward with this?
Jericho: The response we got was great, it was fun to do in the middle of all these other things that we have going on at the moment. We'll be doing more, I didn't want this to be something that we record, we put up on our Instagram and it's forgotten about later. I want this to be on Spotify and give it some juice. We want it to be special and we want to build this properly. We want to continue to put out songs and stretch things out. We have a couple more songs that we're going to be working on. I have to say that No No No is a difficult song to play and Heart of Chrome is one of the highest Paul Stanley vocal performances of his career. When I told Paul that we were doing that song he said, "If you can do that song in the original key, then you've got something special going on". That is what we went with, I wanted it in the original key. I didn't want to downtune. I wanted a vocal challenge. It was a great exercise for my pipes and challenged what I could do vocally. I didn't have any gigs going on and we're recording a new record, so to practice with a song like that, it allowed me to sing in a different way than I sing in Fozzy.
KNAC.com: You first introduction to KISS was…
Jericho: It was the Heaven's On Fire music video. I saw that video and that is what really set it off for me. Animalize was the first album I bought.
KNAC.com: What's your take on the Asylum album?
Jericho: I love that too. I think that is the best collection of Gene [Simmons] songs, that's another great record in my opinion. I don't think there's a bad song on that record. I'll give you a little scoop, one of the new tunes that we'll be doing is from Asylum for sure. One thing from the Asylum era is that you can't find concert footage. You can go online and find stuff from Crazy Nights and Animalize, but there's a huge hole as far as concert footage from that era. I remember Gene looked so out of place during that era as far as what he was doing, and all the fluorescent costumes! I think it's a great record! Paul's songs are tremendous. It's a great album from top to bottom.
Read more at KNAC.com.