CHICKENFOOT DEBUT NEW SONG "DIVINE TERMINATION" LIVE, FAN FILMED FOOTAGE POSTED ONLINE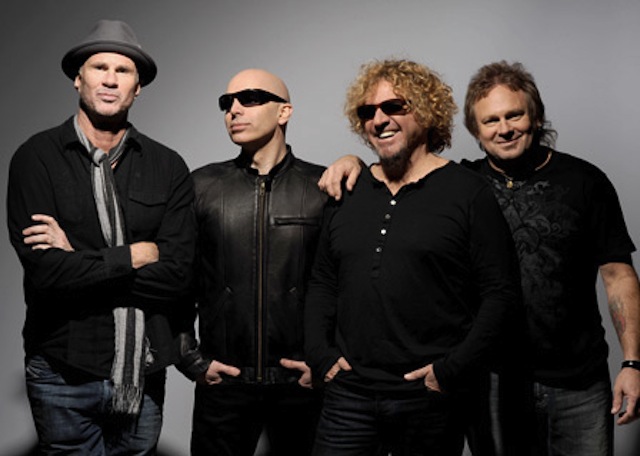 Chicken premiered a brand new song, "Divine Termination", on May 7th at the first of the band's two shows at Harrah's Lake Tahoe, reports blabbermouth.net. The concerts marked the band's first reunion shows in more than six years.
Chicken foot has not made a CD in five years but recently returned to the studio to record Divine Termination, to be released later in the year.
"I wrote the lyrics while on an airplane to Cabo," Hagar told Rolling Stone about the song. "It's a dark tune, but it's f–king cool. It's a really raw production and a giant step for the 'foot."
The group, which includes guitarist Joe Satriani, former Van Halen singer Sammy Hagar, ex-Van Halen bassist Michael Anthony and Red Hot Chili Peppers drummer Chad Smith, last performed together during a surprise three-song encore at Hagar's 2014 birthday bash in Las Vegas. The concerts on May 7th and May 8th in Tahoe were the first time in over six years that the band reunited for an entire concert.