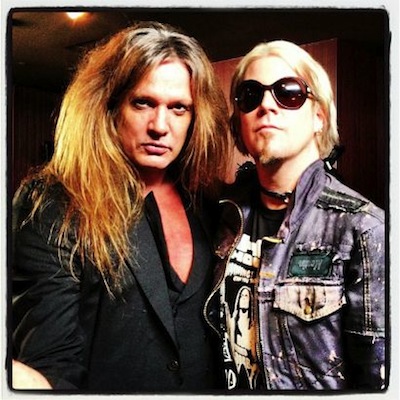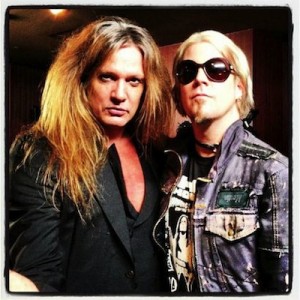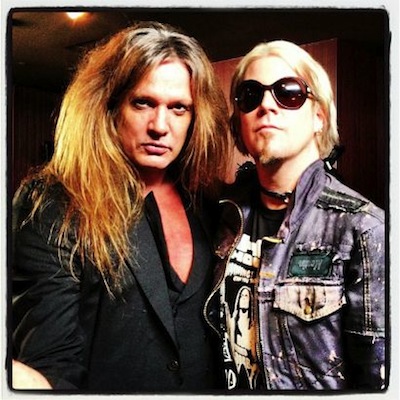 Vocalist Sebastian Bach has checked in with the following update on his new studio album:
"People really got off on the track TunnelVision from Kicking & Screaming. Well, I am happy to report that once again I will be teaming up with John 5 (guitars) on new songs for the next album. Here we are last Wednesday at the Fifth Annual Revolver Golden Gods talking about working on the new stuff and we are both looking forward to it! Along with Steve Stevens and Jeff George there is going to be some superior axe shredding going on the new disc! Coming your way soon!"
Bach's new CD/DVD package, ABachalypse Now, will be released on March 22nd in Europe and March 26th in North America through Frontiers Records.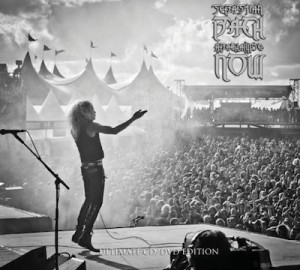 additional source: bravewords.com