BUMBLEFOOT'S NEW VIDEO "LITTLE BROTHER IS WATCHING" OUT TODAY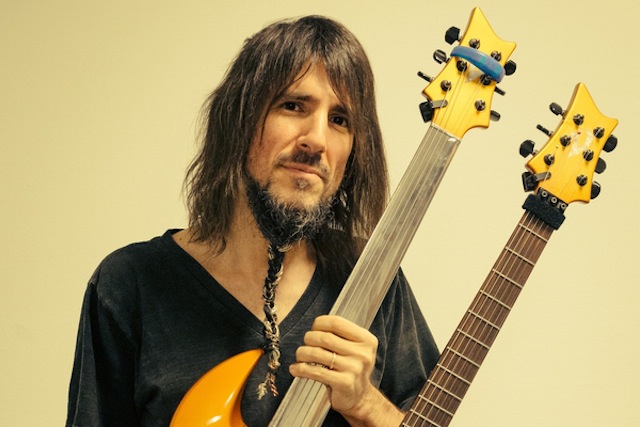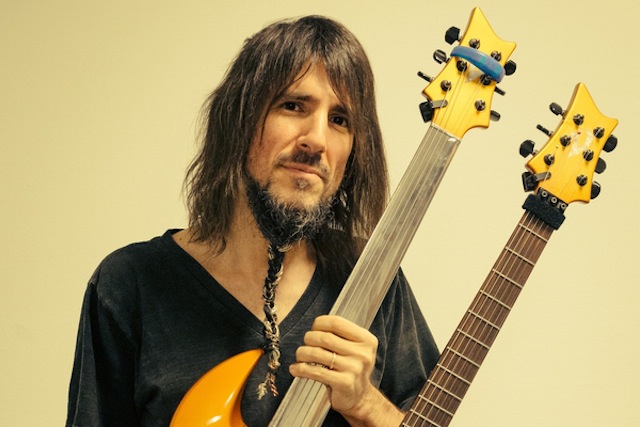 Guitar virtuoso, singer, songwriter, multi instrumentalist, and producer Ron "Bumblefoot" Thal has released his new video entitled Little Brother Is Watching today. Watch it below.
"The director, Gabriella Loutfi took a real cinematic approach with the song subject" states Bumblefoot. "Rather than showing the current evolution of Orwell's 1984 "Big Brother," we turned the clock back to 1984 BC, showing how power struggles for control and order are timeless. The video plays out like chapters of a story – dominating rule, a demand for instant gratification, a revolt and the tables turn. Gabriella gave a 'tip of the hat' to pioneer filmmakers like Georges Méliès, often choosing organic methods rather than digital effects. An example is the drowning scenes – long blue and white sheets stretching across a room, each end held by crew, being rippled and waved by hand as the actors would descend between them."
Bumblefoot's new album Little Brother Is Watching is an eccentric, upbeat collection of modern epic rock with haunting melodies, huge choruses and witty lyrics about life in the digital age and beyond. Specifically, his own life and coming to terms with what we all face – beginnings, endings, and moving on. The album was composed, produced, recorded, mixed and mastered by Bumblefoot at his studio in New Jersey, and also features drummer Dennis Leeflang and a crowd of 100 fans stomping, chanting and singing backing vocals recorded at a listening party in New York.
Little Brother Is Watching track listing:
1. Clots
2. Little Brother Is Watching
3. Argentina
4. Don't Know Who To Pray To Anymore
5. Livin' The Dream
6. Cuterebra
7. Higher
8. Women Rule The World
9. Sleepwalking
10. Eternity
11. Never Again
For more information, check out Bumblefoot's web properties:
bumblefoot.com
twitter.com/bumblefoot
facebook.com/bumblefoot
instagram.com/bumblefoot
youtube.com/Bumblefoot
reverbnation.com/bumblefoot