BUCKCHERRY TO RELEASE "VOL.10" ON JUNE 2ND, FIRST SINGLE/VIDEO "GOOD TIME" AVAILABLE FOR VIEWING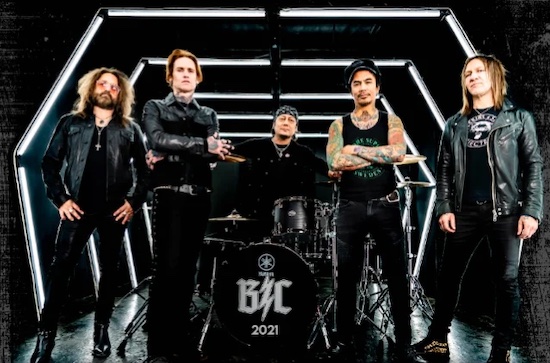 Buckcherry will release their tenth studio album, Vol. 10, on June 2nd. The 11-song LP features 10 new  originals and, as a bonus track, a cover of the Bryan Adams classic Summer Of 69. The album was produced by Marti Frederiksen and recorded at Sienna Studios in Nashville. The album will be released in North America by Round Hill Records, in Japan by Sony Japan, and by Earache Records for the rest of the world.
Premiering today is the video for the first single Good Time, The clip, directed by Tom Flynn and Mike Watts, was shot in Los Angeles. Watch it below.