BUCKCHERRY COVER NINE INCH NAILS' SONG "HEAD LIKE A HOLE"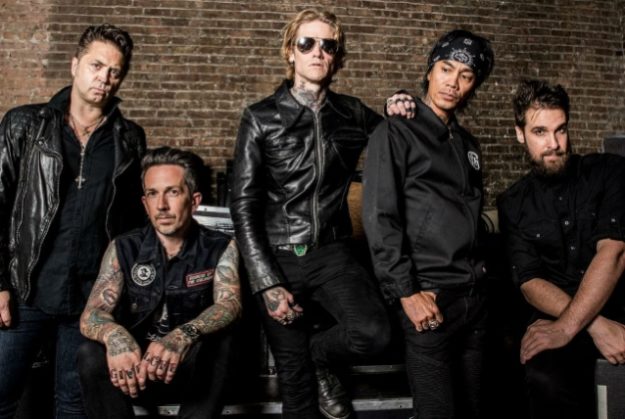 Buckcherry are back with their first music in over three years with the cover of the Nine Inch Nails classic Head Like A Hole.
The cover song is taken from Buckcherry's forthcoming seventh full-length album, Warpaint, which will be released in the spring via Century Media/RED Music. Helming the sessions is producer Mike Plotnikoff, who previously worked with the band on 2005's platinum-certified 15 record.
Buckchery's new CD will mark the band's first release since the departures of guitarist Keith Nelson and drummer Xavier Muriel and addition of Kevin Roentgen and Sean Winchester, respectively.
The band will bring its live show to California for a handful of headline dates this January before heading overseas for their month-long February European tour. Expect a jam-packed year full of touring in support of their forthcoming album.