BRET MICHAELS TO RELEASE NEW SINGLE "JORJA BLEU" ON APRIL 7TH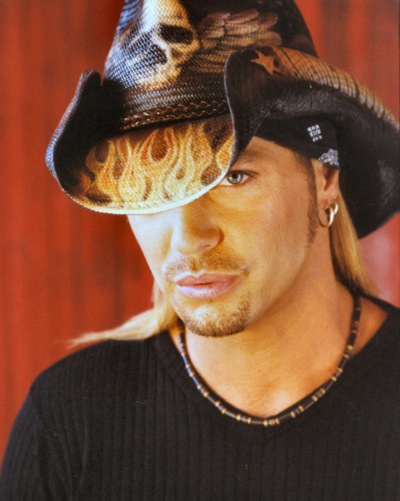 Bret Michaels, who has sold over 35 million records and has had several number one hits such as the timeless classic Every Rose Has Its Thorn, is set to release his emotionally-charged new single Jorja Bleu on Friday, April 7th. The song is new and fresh, yet has the instantly-familiar sound that we've all come to love and expect from Michaels. It's also a very personal and real conversation with his youngest daughter, for whom the song is named after. In the new single, Bret recounts an exchange between father and daughter with lyrics like, "She said 'What if I fall?'…and I said, 'What if you fly?'"
Michaels, the BMI award winning songwriter states, "This song is as raw and stripped down as it gets. This is a man sharing his trials and tribulations in such a way that he hopes to inspire his daughter to chase her dreams with no apologies, while keeping her feet planted firmly on the ground."
In fact, Bret felt so strongly about the raw, pure emotion in the original demo (engineered on a laptop on his tour bus by longtime friend and music director Pete Evick), that after spending a lot of time trying to recapture it in a multi-million dollar studio, Michaels decided to release the original demo.
Erick states, "More times than not, Bret's original untouched ideas are the best stuff. It's amazing watching him work. Bret will beat-box, hum, or sing all the parts from the drums, bass, guitar, keys, and even horns, right down to the vocals. Then go back and do the tracks with the instruments. He pushes my knowledge and the technology as far as it can go. The most special thing about this track is that Bret plays everything himself: all guitars, other instruments, and vocals (except the female harmony) are 100% him".
This is the first single from Michaels since his modern country crossover Girls on Bars, co-written by two-time CMA award winner Luke Laired. Laired said, "Bret is awesome to write with. Ideas just kept coming nonstop when we were in the studio. He's always ready and willing to push the boundaries and try new things". "Girls on Bars" boasted the highest number of views of any debut single ever on CMT.
The highly-anticipated new single Jorja Bleu which in many ways is the sequel to his song Raine which is titled after his oldest daughter drops on Tuesday April 7th on iTunes and all other digital retailers and subscription audio formats.
Michaels, who has been described as a "Cultural Touchdown" by former CEO of MTV Judy McGrath (currently on the board of directors at Amazon) has had cross-genre and multi-generational success with songs like the country hit All I Ever Needed and the pop duet Nothing to Lose with Miley Cyrus; the latter was the most added song to radio the week of its release, topping both Bon Jovi and Nickelback.
Catch Bret out on the road with Poison along with Def Leppard and Tesla. Poison have also announced their own select headlining dates, click here to view their itinerary.
For everything Bret Michaels please visit bretmichaels.com