BLACK SABBATH BASSIST GEEZER BUTLER SAYS HE USED TO "BE A CUTTER" AND "WOULD HAVE KILLED MYSELF" IF THE BAND HAD NOT BECOME SUCCESSFUL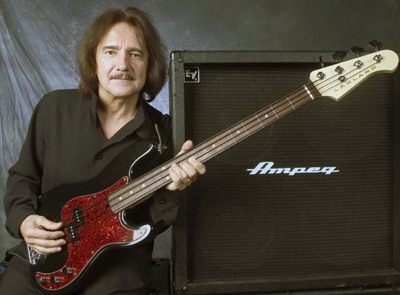 Black Sabbath's Geezer Butler says he used to self-harm when he was younger and that he'd have killed himself if the band hadn't made it.
Sabbath's 1970 single Paranoid was written about the bass player's mental state at the time, as he battled with depression. Also, he reveals the extent of his problems in a brand new interview with Classic Rock magazine.
Butler says, "I used to be a cutter. I'd cut my arms, stick pins in my fingers, that kind of thing. I used to get really depressed and it was the only thing that could bring me out from it. If Sabbath hadn't made it, I'd have been long dead. I'd have killed myself."
Sabbath are on what will be their last ever world tour and they insist their relationships with each other have mellowed.
Since guitarist Tony Iommi made a recovery from a cancer diagnosis in 2012, he's become a much calmer person, according to frontman Ozzy Osbourne.
Ozzy says, "He's changed so much. He used to be the Darth Vader of the band. What he said went, but he's got really humble. When you get something like cancer, it fucking shakes your tree."
Osbourne and Slipknot recently announced that their festivals Ozzfest and Knotfest have joined forces.
Sabbath are the cover stars of the latest issue of Classic Rock magazine, available now in print, digital and via TeamRock.
source: Classic Rock