BLACK SABBATH, ANTHRAX, LED ZEPPELIN AND METALLICA ARE ALL NOMINATED FOR GRAMMY AWARDS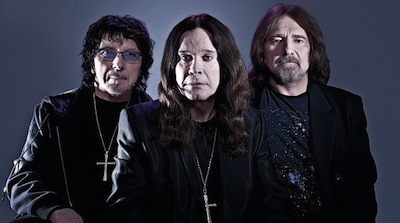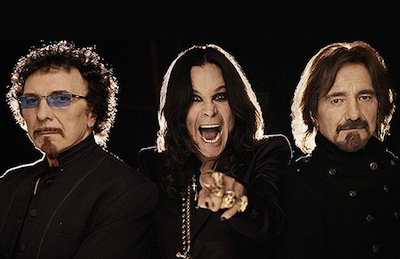 Black Sabbath's reunion studio album 13 has been nominated for a Grammy for Best Rock Album and their song God Is Dead? has been nominated for Best Metal Performance and Best Rock Song.
Other nominees include Anthrax, Dream Theater, Killswitch Engage, Volbeat, Gary Clark Jr, Muse, Kings Of Leon, Neil Young, Nine Inch Nails and Metallica.
Here is a list of some of the nominees:
Best Rock Performance:
Alabama Shakes: Always Alright
David Bowie: The Stars (Are Out Tonight)
Imagine Dragons: Radioactive
Led Zeppelin: Kashmir
Queens Of The Stone Age: My God Is The Sun
Jack White: I'm Shakin'
Best Metal Performance:
Anthrax: TNT
Black Sabbath: God Is Dead?
Dream Theater: The Enemy Inside
Killswitch Engage: In Due Time
Volbeat: Room 24 (featuring King Diamond)
Best Rock Song:
Gary Clark Jr: Ain't Messin' 'Round
Nirvana/Paul McCartney: Cut Me Some Slack
Rolling Stones: Doom And Gloom
Black Sabbath: God is Dead?
Muse: Panic Station
Best Rock Album:
Black Sabbath: 13
David Bowie: The Next Day
Kings Of Leon: Mechanical Bull
Led Zeppelin: Celebration Day
Queens Of The Stone Age: …Like Clockwork
Neil Young with Crazy Horse: Psychedelic Pill
Best Recording Package:
Metallica: Through The Never (Music From The Motion Picture)
David Bowie: The Next Day
Best Engineered Album:
Alice In Chains: The Devil Put Dinosaurs Here
Queens Of The Stone Age: …Like Clockwork
additional source: classicrockmagazine.com