ART OF ANARCHY FEATURING SCOTT WEILAND, BUMBLEFOOT, JOHN MOYER OF DISTURBED AND JON & VINCE VOTTA, POST VIDEO FOR THE SONG "TIL THE DUST IS GONE"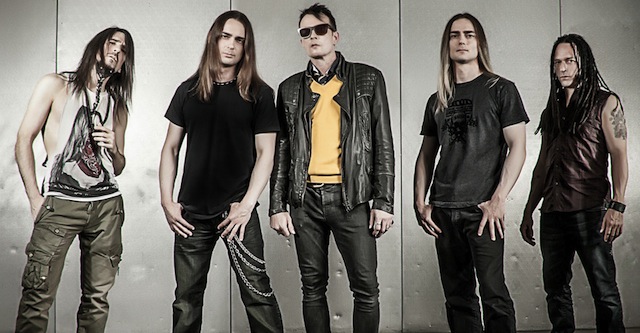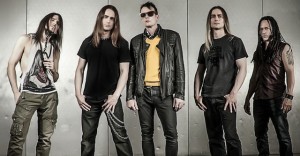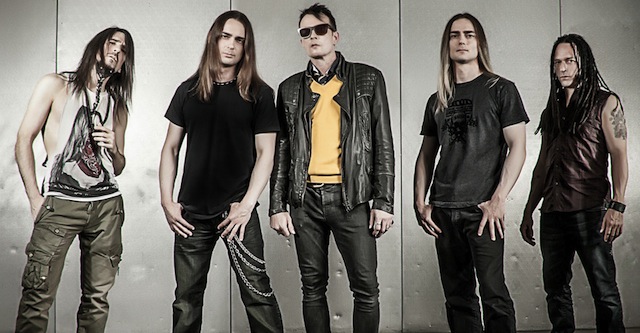 Art of Anarchymay have gotten off to a somewhat rocky start, but the supergroup — which features former Stone Temple Pilots singer Scott Weiland, Guns N' Roses guitarist Ron "Bumblefoot" Thal, a member of Disturbed and a pair of twins have posted the first video from the band's upcoming debut album. Watch Til the Dust Is Gone below.
The band announced itself earlier this year with a two-minute video that promised an album in the spring. It didn't take Weiland, who's rubbed bandmates the wrong way in the past, long before he denied his membership in and commitment to the group.
"I just saw some press about a side project called Art of Anarchy that I worked on last year," Weiland posted on Facebook at the time. "I wrote and put my vocals down for these guys and had fun doing a couple of videos too. We had a lot of fun. When they find their frontman to hit the road and play some dates, check them out."
That is indeed Weiland in the above video. He's also apparently the singer on all the songs from the group's self-titled album, which will be released on June 2nd. But if and when the band decides to tour, there's no telling who may be handling vocals. Weiland is currently supporting his own record, Blaster, which was released last month.
In addition to Weiland and Bumblefoot, Art of Anarchy include Disturbed bassist John Moyer, guitarist Jon Votta and drummer Vince Votta. Bumblefoot told Rolling Stone at the time of Weiland's distancing himself from the group that the band "is not competition or a threat or interference to what any of us are doing — it's a complement, an addition, one I'm proud of creatively."
source: ultimateclassicrock.com