ANVIL RELEASE LYRIC FOR "EGO," NEW ALBUM "POUNDING THE PAVEMENT" DUE JANUARY 19TH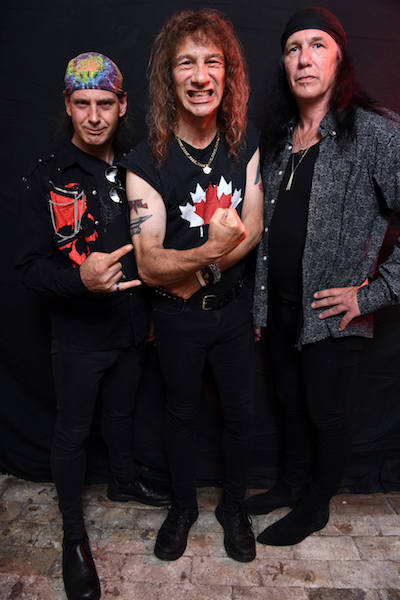 Canadian Metal heroes Anvil release their first digital single and lyric video for the new song Ego today (November 17th). The song is taken from their forthcoming studio album Pounding The Pavement.
Ego is a song where Lips spread his razor-sharp guitar riffs over the dynamic rhythm foundation courtesy of Robb Reiner and Chris Robertson, adding additional bite with his familiar raw vocal style.
Pounding The Pavement will be released on January 19th through SPV/Steamhammer as a digipak version (+1 bonus track and poster), 2LP gatefold coloured version, download and stream.
Anvil will embark on a massive European-Tour from February to April 2018 with some festvals already announced for summer.
For more information, and to view tour dates, please visit facebook.com/anvilmetal.