ANTHRAX DRUMMER CHARLIE BENATE AND WENDY DIO DISCUSS THE ALL-STAR DIO TRIBUTE ALBUM DUE FOR RELEASE NEXT MONTH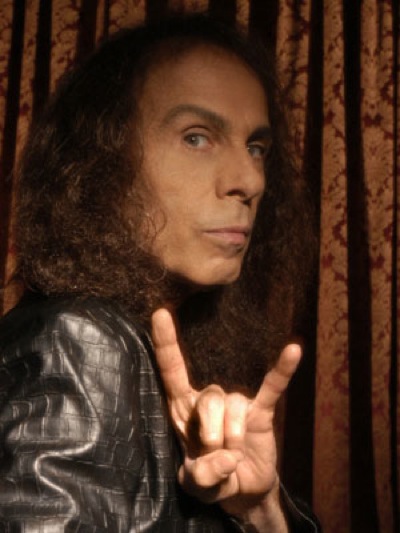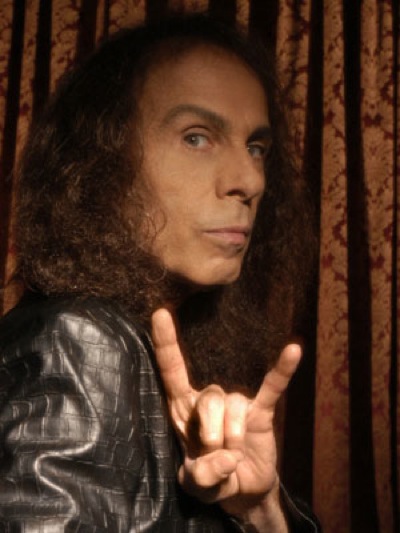 Greg Prato of Bravewords spoke with Ronnie James Dio's manager Wendy Dio and Anthrax drummer Charlie Benate about the Ronnie James Dio tribute album, This is Your Life, which will be released on April 1st through Rhino Records. Highlights from interview appear below.
BraveWords: How did the initial idea come up to do the tribute album?
Wendy Dio: "I've been talking about it for two-and-a-half years. The idea came up because I just wanted to keep Ronnie's legacy and music alive, but also, to raise funds for charity-for research and education into cancer, and to hopefully find a cure one day."
BraveWords: How was it recording the song Neon Knights, and are you happy with how it came out?
Charlie Benante: "I love the way it came out. I pretty much think we hit it right on the head. Just like with our Anthems record, we didn't want to go too far off course. We wanted to pay tribute to the artists and basically, the essence of what Dio and Sabbath at the time were about. So we just wanted to hit that right on the head, and we were all extremely happy with what we did."
BraveWords: When did you first hear Ronnie, and what were your initial impressions?
Charlie Benante: "It was definitely back when he was with Rainbow. And I remember one of the big records at the time in the neighborhood was Rainbow Rising. I remember one of my friends had the painting on the back of his jacket – that's how heavy we were into Rainbow. And me, I was never a big Deep Purple fan. But I loved Rainbow. And it probably has a lot to do with Ronnie's voice. I mean, those songs off of Rainbow Rising are just fucking awesome. It's just killer, that whole thing. So I became a Dio fan right away, and started following him. I was so happy about the Sabbath thing, but I was also worried – I was such a huge Sabbath fan at the time, and didn't know what to expect. I remember my two friends, two brothers, Rich and Michael, they got the record first, and I'll never forget listening to that record and the first song, boom. I was fucking hooked. That record to me…it was better than any of those last Sabbath records [1976's Technical Ecstasy and 1978's Never Say Die!]. And I think Ronnie had a lot to do with that."
BraveWords: Any other Ronnie-related projects on the horizon?
Wendy Dio: "Planning on re-releasing Hear 'N Aid next year, with the money going to the charity. And obviously, there is a lot of unreleased stuff there – there's boxes and boxes and boxes that have been in storage forever. We just have to get the legal stuff done, which is the hardest thing. You can always get the bands to do something, but it's the legal licensing of talking with the record labels they're on and the management and so on, to get something off the ground. So we're hoping to do that."
BraveWords: And I recall hearing a while back that a book about Ronnie's life was being worked on.
Wendy Dio: "Ronnie had written three-quarters of it, and I said I would finish it. I have a publisher, but I've been so busy with everything. And also, it's kind of hard to sit down and have to spend four to six months of time just trying to deal with it. But it's one of the things that I'm definitely going to finish this year – as well as a documentary. We are going to film a documentary of Ronnie's life. I've already started that, actually."
Read more at Bravewords.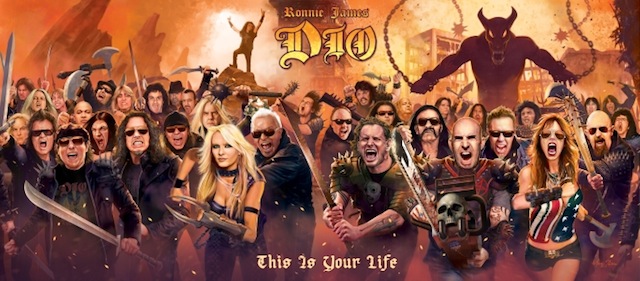 source: bravewords.com