AEROSMITH GUITARIST RELEASES "JOE PERRY'S MERRY CHRISTMAS" FOUR-SONG EP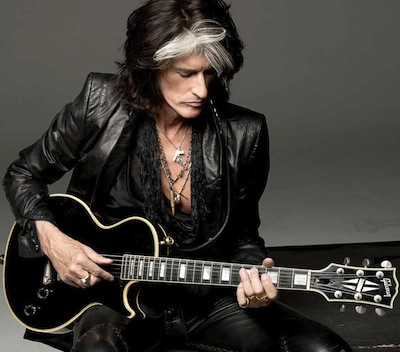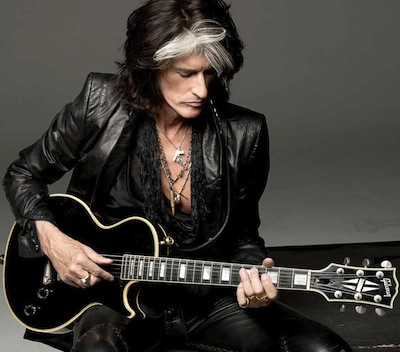 Coming off the release of his New York Times best-selling memoir, Rocks: My Life In and Out of Aerosmith (released October 7th via Simon & Schuster), Joe Perry has just released a four song EP: Joe Perry's Merry Christmas (Unison Music Group). Perry's first-ever collection of holiday songs features four Christmas classics: White Christmas, Silent Night, Santa Claus Is Back In Town and Run Run Rudolph. with Johnny Depp on rhythm guitar. The EP is available now at Unison's website and iTunes.
"I have wanted to do a Christmas CD with Aerosmith for years, but it seems we never have the time to record one," Joe says. "When my Rocks book tour ended, the timing was right–we were in LA with access to a studio with some really talented friends and it all fell together. I was finally able to record some Christmas classics for the fans."
Joe Perry talks about the holidays:
With so many holiday songs out there, how did you choose these selections? And, why did you choose to record some as instrumentals and others as vocal tracks?
JP: The two instrumentals are among the 10 most popular Christmas songs. Almost everyone knows the lyrics to Silent Night and White Christmas, so we treated them as songs that people could sing along to, while staying close to the classic versions everyone knows. The two vocal songs, Santa's Back in Town and Run Run Rudolph are rockers made famous by Elvis and Chuck Berry. They are probably less well known so you would have to hear the lyrics to know they are Christmas songs. They are two of my favorite holiday songs.
What do the holidays mean to you?
JP: It's a time for the family to get together and try to put the troubles of the world aside for a short while.
Do you have any annual family holiday traditions?
JP: We always open a gift the night before Christmas. Now that the kids are older, we wake up and have brunch in front of the fire while opening the traditional Christmas stockings–that were handmade by their grandmother–and have hung on the mantle for years. We take our time opening gifts and do not rip through them, making the day last as long as possible. We usually eat appetizers Christmas Day because we normally have a big Christmas Eve dinner, although it varies from year to year. We usually end up watching Chevy Chase's Christmas Vacation and A Christmas Story with our family later in the day.
You've talked a lot about your upbringing in your new book Rocks, do you have a favorite holiday memory?
JP: There was a time after Aerosmith got back together when we were doing almost yearly New Year's Eve shows. One of my favorite ones was at the Orpheum right before the New Year rang in–we dragged living room furniture onto the stage and brought our wives out and celebrated with our fans.