AEROSMITH GUITARIST JOE PERRY TO RELEASE HIS AUTOBIOGRAPHY ON OCTOBER 7TH, ANNOUNCES SOME BOOK SIGNINGS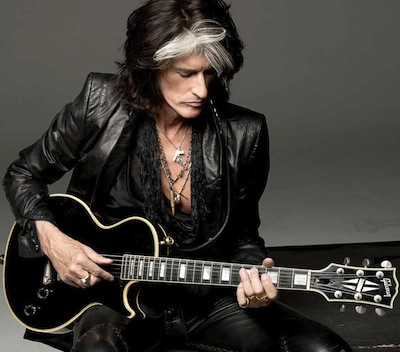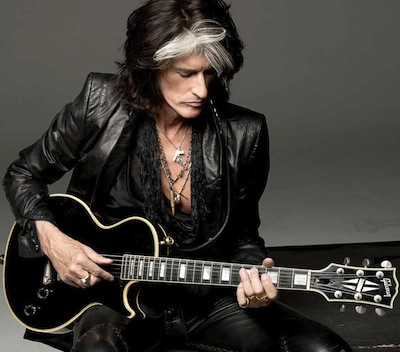 Aerosmith guitarist Joe Perry will release his long-awaited memoir, Rocks: My Life In And Out Of Aerosmith, on October 7th through Simon & Schuster and available for preorder at Amazon.
Perry has also announced some book signings. They are as follows:
October:
7 Barnes & Noble – Union Square, New York, NY
9 Brookline Booksmith – Coolidge Corner Theatre, Brookline, MA
13 Anderson's Bookshop – The Standard Club, Chicago IL
15 Barnes & Noble – The Grove, Farmers Market, Los Angeles, CA
More signings TBA.
In the tradition of the mega-bestseller Life by Keith Richards, Aerosmith's Joe Perry opens up for the first time about the wild, inside story of his life in the legendary band he cofounded in 1970—which is still going strong today.
Before the platinum records or the Super Bowl half-time show or the Rock and Roll Hall of Fame, Joe Perry was a boy growing up in small-town Massachusetts. He idolized Jacques Cousteau and built his own diving rig that he used to explore a local lake. He dreamed of becoming a marine biologist. But Perry's neighbors had teenage sons, and those sons had electric guitars, and the noise he heard when they started playing would change his life.
The guitar became his passion, an object of lust, an outlet for his restlessness and his rebellious soul. That passion quickly blossomed into an obsession, and he got a band together. One night after a performance he met a brash young musician named Steven Tyler; before long, Aerosmith was born. What happened over the next forty-five years has become the stuff of legend: the knockdown, drag-out, band-splintering fights; the drugs, the booze, the rehab; the packed arenas and timeless hits; the reconciliations and the comebacks.
Rocks is an unusually searching memoir of a life that spans from the top of the world to the bottom of the barrel—several times. It is a study of endurance and brotherhood, with Perry providing remarkable candor about Tyler, as well as new insights into their powerful but troubled relationship. It is an insider's portrait of the rock and roll family, featuring everyone from Jimmy Page to Alice Cooper, Bette Midler to Chuck Berry, John Belushi to Al Hirschfeld. It takes us behind the scenes at unbelievable moments such as Joe and Steven's appearance in the movie of Sgt. Pepper's Lonely Hearts Club Band (they act out the murders of Peter Frampton and the Bee Gees).
Full of humor, insight, and brutal honesty about life in and out of one of the biggest bands in the world, Rocks is the ultimate rock-and-roll epic. In Perry's own words, it tells the whole story: "the loner's story, the band's story, the recovery story, the cult story, the love story, the success story, the failure story, the rebirth story, the re-destruction story, and the post-destructive rebirth story."