ACE FREHLEY STREAMS HIS COVER OF THE BEATLES' "I'M DOWN" FROM HIS FORTHCOMING "ORIGINS VOL.2" OUT SEPTEMBER 18TH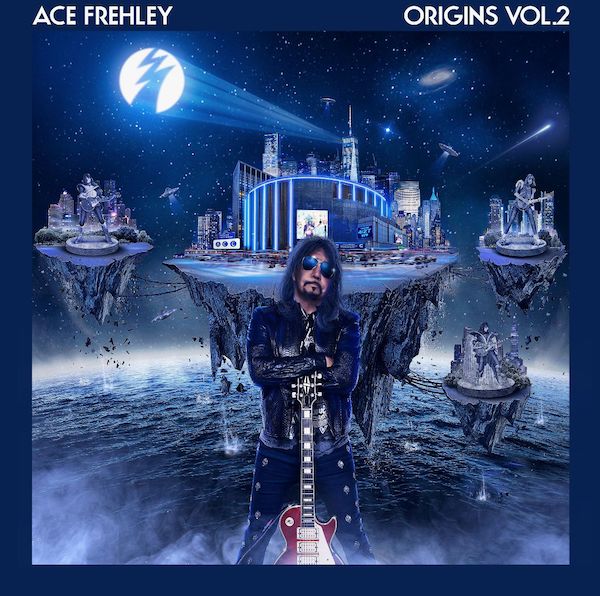 Ace Frehley, KISS co-founder and 2014 Rock And Roll Hall Of Fame inductee, continues his reflections on a lifetime in music with Origins Vol. 2. No stranger to cover versions throughout his musical history — having recorded, rebranded and repossessed such notable nuggets as New York Groove, Do Ya and I Wanna Go Back over the course of his eight previous studio efforts — this new collection presents a thoughtful and exciting selection of songs that inspired and helped shape the legendary guitarist. Foremost of importance to the original Spaceman is delivering an album his fans will enjoy, but one where every song also has a place in his life's jukebox.
The second single from Origins Vol. 2, in the form of a cover of  The Beatles' 1965 B-side I'm Down, can be streamed below.
"Everyone was telling me, 'You gotta do a Beatles song, Ace. You didn't do one on the first record.' The early Beatles inspired me more than the later records, because they were more raw and more rock and roll. I decided to tackle I'm Down and I thought it came out great. John 5 did a great solo on the song, and then we riffed out at the end." In addition to the stellar contribution to the song by John 5, it is also one of several tracks on which engineer Alex Salzman performs bass. When recording, there's no plan, Ace details. "I normally try and keep the bass lines pretty simple and pretty close to the original recordings," he says. "Usually, when I record, it's just me and Alex in a studio and then we add the drums last. Alex is a very accomplished musician, he plays keyboards, guitar, and bass. But I'd sometimes say, 'Alex, why don't you throw the bass down?' I just got finished doing a guitar solo or a vocal. And I guess a little of it has to do with it is that sometimes I'm just lazy!" There's certainly no laziness in the performance that does more than a little justice to the original and Ace gets the opportunity to rip out a rocking traditional guitar solo.
Origins Vol. 2 track listing:
1. Good Times Bad Times (Led Zeppelin)
2. Never In My Life (Mountain)
3. Space Truckin' (Deep Purple)
4. I'm Down (The Beatles)
5. Jumpin' Jack Flash (The Rolling Stones) 
6. Politician (Cream) 
7. Lola (The Kinks)
8. 30 Days In The Hole (Humble Pie)
9. Manic Depression (The Jimi Hendrix Experience)
10. Kicks (Paul Revere & the Raiders)
11. We Gotta Get Out Of This Place (The Animals)
12. She (KISS) [Bonus Track]
To read more about Origins Vol. 2, and to hear Ace's first cover, Space Truckin' click here.