AC/DC 'S "ROCK OR BUST" TOUR TO WIND DOWN IN NEW ZEALAND, TOUR MANAGER SAYS PHIL RUDD WILL NOT BE RETURNING FOR THOSE SHOWS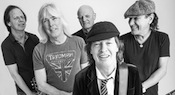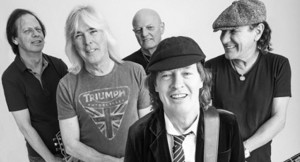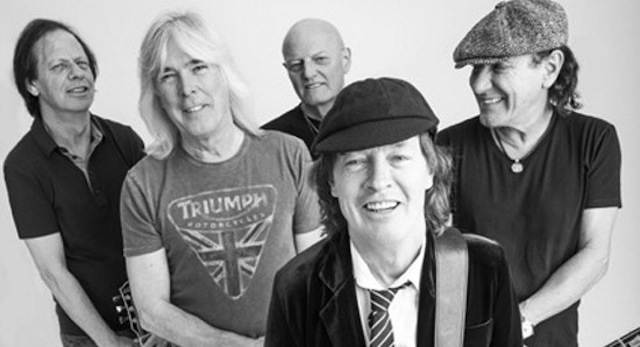 AC/DC will end their celebrated Rock or Bust tour with a pair of New Zealand dates, sparking another round of questions about the return of Tauranga resident Phil Rudd.
"It's not going to happen, tour manager Garry Van Egmond tells the Bay of Plenty Times, despite the proximity. AC/DC has been touring with former drummer Chris Slade, and that is the way it'll remain.
"Chris Slade will be on drums," Van Egmond confirms. "He replaced Phil when he left the band some years back, and he has been playing in the Rock or Bust tour worldwide."
AC/DC play December 12th at Westpac Stadium in Wellington and the 15th at Western Springs in Auckland. Rudd, meanwhile, is still awaiting sentencing after pleading guilty in April to charges of drug possession and threatening to kill. He's been tangled up in legal matters, and off the road with AC/DC, since an incident late last year in which Rudd was initially accused of attempting to procure the murder of a former associate.
That brought Slade back into the fold for a second time. Rudd was AC/DC drummer from 1975-83, followed by a three-album run featuring Simon Wright. Slade took over in 1989, and stuck with the band until 1994 – when Rudd returned. In February, AC/DC once again tapped Slade to replace the troubled Rudd, whose role in the group remains unknown. Van Egmond said he has "no confirmation that Phil has left the band permanently. All I can say is that Phil will not be playing in the New Zealand concerts."
source: ultimateclassicrock.com