AC/DC GUITARIST ANGUS YOUNG RECOUNTS HOW SINGERS BON SCOTT AND BRIAN JOHNSON FIRST MET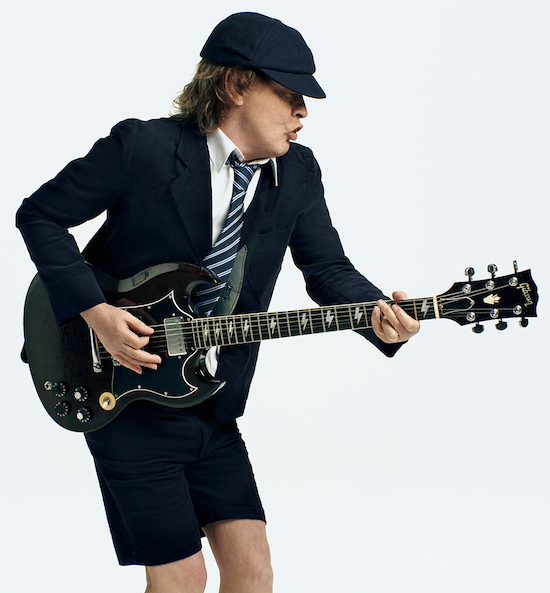 AC/DC founder, and guitarist, Angus Young spoke with Matt Pinfield on his show New & Approved on 95.5 KLOS about how original singer Bon Scott thought Brian Johnson was a great talent.
Young recounted (via blabbermouth.net), "Bon had been in a band that had toured in Britain, and they were opening for the band Brian was in [at the time], which was a band called Geordie Anyhow, they were gigging away, and as Bon told the story, he was saying he was listening to Geordie performing and listening to Brian, and then he heard this screaming. He said it sounded great — he said it sounded like Little Richard was on the stage. He said this guy [was] howling and yelling. And then he said then he saw the guy on the floor. Bon thought it was great — it was the best act he had seen, and a singer, in a long time. But what he didn't know, afterwards he found out, Brian had an attack of appendicitis. But Bon thought it was part of the act. He thought, 'This guy is incredible.' 'And he was still hittin' these high notes.' "
AC/DC released their latest album Power Up on November 13th, 2020. It was recorded over a six-week period in August and September 2018 at Warehouse Studios in Vancouver with producer Brendan O'Brien, who also worked 2008's Black Ice and 2014's Rock Or Bust.
The Power Up line up included features Brian Johnson (vocals), Phil Rudd (drums), Cliff Williams (bass), Angus Young (guitar) and Stevie Young (guitar).