EXTREME FRONTMAN GARY CHERONE'S HURTSMILE TO RELEASE NEW CD "RETROGRENADE" IN JUNE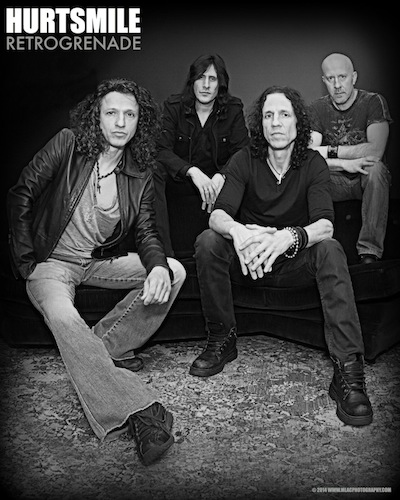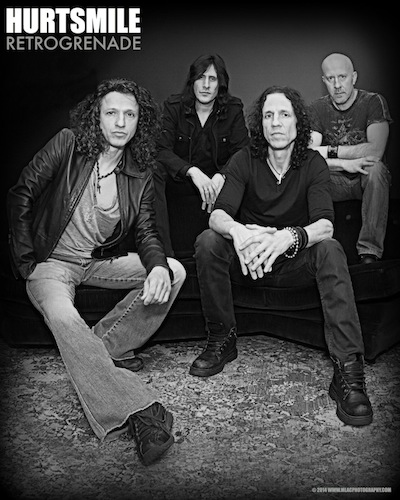 Gary Cherone (Extreme, Van Halen) is back with Hurtsmile and, teaming up with Pledgemusic.com to release Retrogrenade on June 2nd with a public release to follow.
Available now at Pledgemusic.com, is a free download of the single Rock & Roll Cliché.
Following up their 2011 self-titled debut, the band's second release Retrogrenade pays homage to almost every genre Cherone has presented in the past and still finds room to give you something new. Inspired by their classic rock roots, "it is the collective effort of the Band flexing their musical muscle" says Gary. Diverse tracks include the Aero/DC inspired Rock & Roll Cliché, the hook laden Hello I Must Be Going, the epic blues of Where Do We Go From Here, to the sweet acoustic broken-hearted harmonies of Goodbye. Hurtsmile rebels against traditional cohesiveness and does not attempt to capture a specific mood. It rather bombards you with a multitude of emotions and challenges you to go along for the ride.
To download Rock & Roll Cliché please click here.
Retrogrenade track listing:
Rock & Roll Cliché
Hello I Must Be Going
Big Government
I Still Do
Sing A Song (My Mia)
Anymore (Don't Want My Love)
Where Do We Go From Here
A Melody For You
Wonder What
Walk Away
Good Bye
Pump it Up
Hurtsmile is:
Gary Cherone (Vocals)
Mark Cherone (Guitar)
Joe Pessia (Bass)
Dana Spellman (Drums)
Hurtsmile on the web:
Official website
Facebook
Twitter